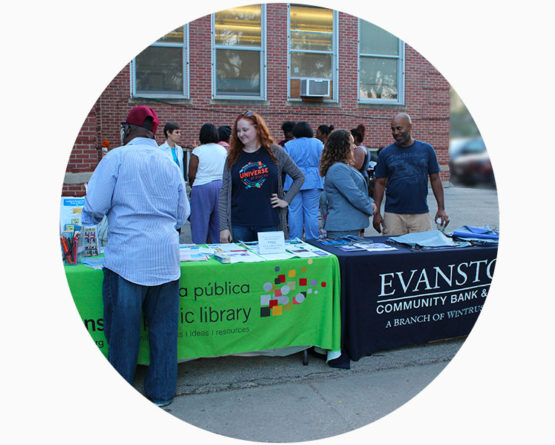 Community Mobile Resource Center
COMPASS is pleased to join as a partner in the launch of a pilot Community Mobile Resource Center with the Evanston Public Library, Evanston Community Bank & Trust, and Family Focus Evanston.
The Resource Center, partially funded through a grant from the Evanston Community Foundation, is being created with the intent, to advance community knowledge around topics of personal finance, law, and health. As a partner, we look forward to working with refugee and asylee attendees to design resources and tools that promote understanding and self-confidence and contribute to attendees' development of a long-term financial vision that supports well-being and personal growth.
Monthly, 90-minute topical classes will be at Family Focus with childcare available. Following our September kickoff, there will be a session on October 15, 2019, called "How to Find a Lawyer If You Can't Afford One." Future sessions will be planned with input from the community.
Please contact us for more information on how you can be involved!
Join the COMPASS Partnerships team as a local government, employer, or local organization invested in creating welcoming communities. Together, we will design resources and opportunities that support education and skills training into living-wage career pathways for refugees, individuals, and families forced to flee their homes because of persecution, war, and violence.